Devotional
Christ, our Cornerstone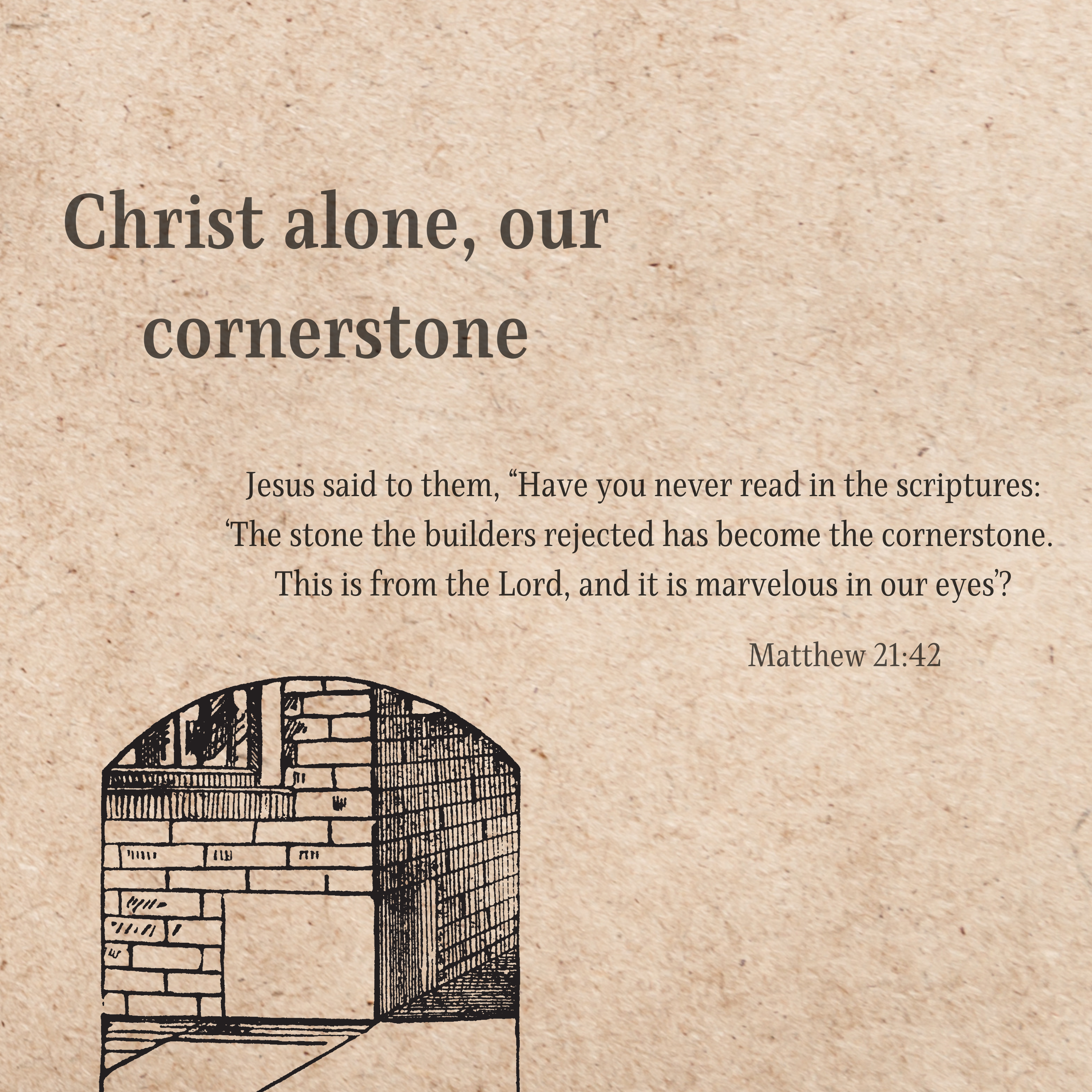 Matthew 21:42  Jesus said to them, "Have you never read in the scriptures: 'The stone the builders rejected has become the cornerstone.
This is from the Lord, and it is marvelous in our eyes'?
In today's reflection, we look at the essence of a cornerstone. In an infrastructure, a cornerstone serves as a rock where the entire structure rests. It supports the joints of the building to ensure that it has a well-built, stable foundation for the structure to stand firm, ensuring its solidity against calamities and serving its purpose.
Similarly with Jesus Christ, in today's scripture, we look at Him as the chief cornerstone. He was the stone needed by the builders yet rejected in many ways. Because of Christ's suffering and the victory of His resurrection, the stone rejected is now the rock of our faith, the very reason of the confidence of our faith. The Lord Jesus Christ, as our chief cornerstone, ensures the stability of our walk as His followers. In times of calamities in our lives, challenges, discouragements, and doubts that weakens us, we have the rock that we can lean on and empower us to stand firm again. Indeed, in Christ, the weak are made strong.
Today, may we be reminded that no human capability and resources can certainly stabilize you, but only our chief cornerstone, Jesus Christ. If you are discouraged, wandering away, we hope that this message reaches you and invites you to come and lean on the Lord Jesus Christ today, find rest in His refuge and be empowered by His grace, mercy, and love.