Devotional
Blotted Out Sins – Isaiah 43:25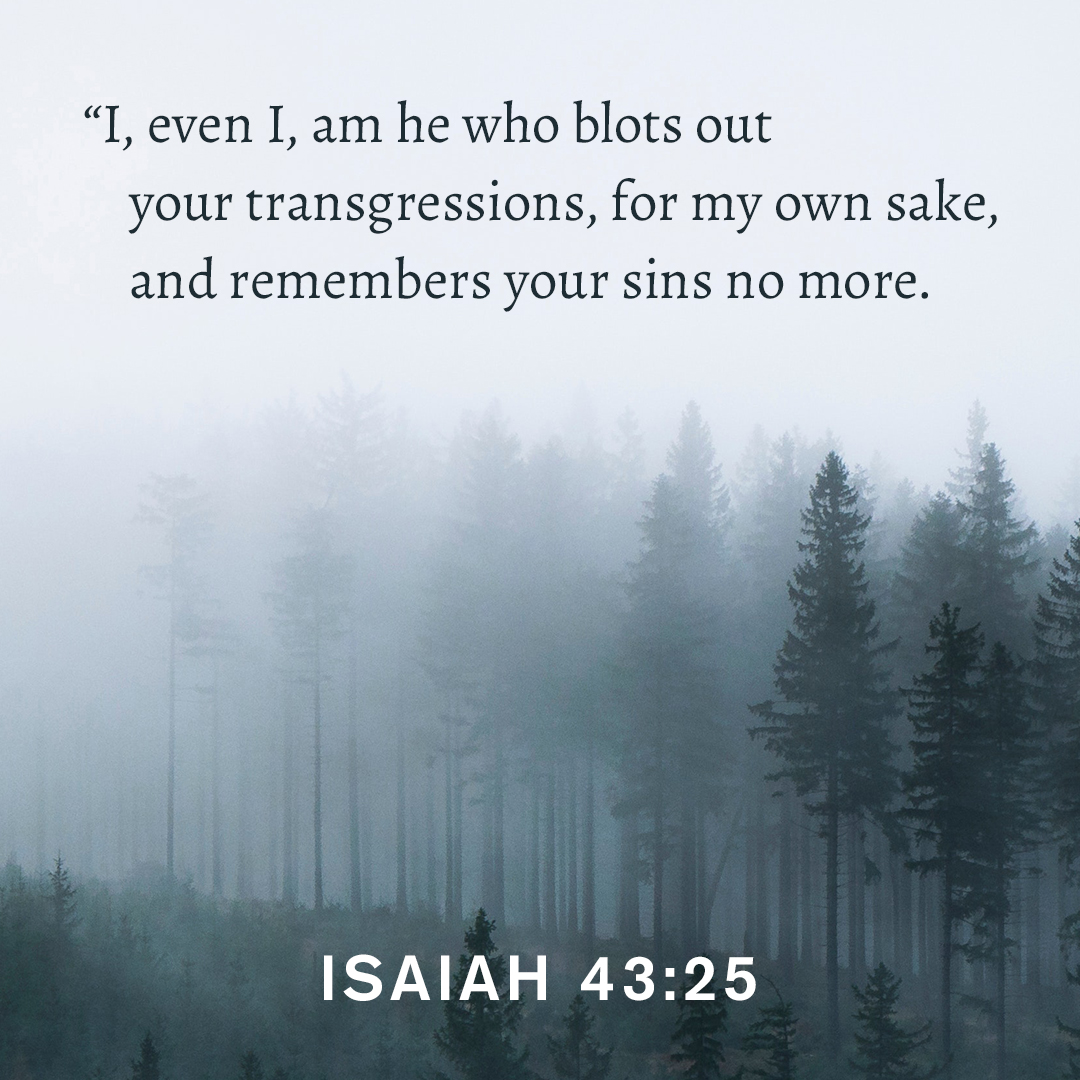 "I, even I, am he who blots out your transgressions, for my own sake, and remembers your sins no more." – Isaiah 43:25
Many times, we have come to an understanding that we are hopeless. Aside from the fact that we are doing wrong but unaware of it, we are completely ignorant. We claim that whatever wrong we did, was all because of an emotional outburst or something that we didn't realize doing. However, one thing is true, we know and we are aware that we are sinning. We just don't understand if what we're doing is already sinning or that we just don't understand the degree of it. 
Now, in our verse today we are ushered into the reality that we are indeed sinful. No one is indeed righteous and everything we are doing is sinful. We are all bound with sin and death. As we live longer in this fallen world, we are also distorted and unrighteous. We are nothing but sinful people who continue to disobey God and glorify their fleshly desires. However, no matter how sinful we are, our God who is loving and just by existence remains the same. He still loves us and faithfully loves our race. 
Thus, just like our verse today which was written by the Prophet Isaiah during the time when Israel was so far from God. They were having their own gods and they were so hard-headed. Isaiah was having a hard time telling them to go back to the Lord and to repent for their sins but they grew deaf. They don't want to listen and they are deliberately disregarding the warnings from God. Now, as Isaiah continues to call them to repent, one of the verses which our verse today is God telling the people that He will blot out their transgressions and remember their sins no more, for His name's sake. 
The part where God mentioned for His own sake is for us to understand that not remembering our sins was not an action caused by us. It is not because we are good and we deserve it but it is because of Him. He is forgiving and loving by the existence and it is because He is like that, He will forgive us and will not remember our sins anymore. Our forgiveness and salvation are not indeed because of us, but because of Him. It is for His sake that He will forget our sins and forgive us. There is really no reason for us to be forgiven, that's why it does not depend on us. 
Therefore, we must understand that sinning is already part of us. We are always sinning and we have to know and understand that. However, we are now under grace and our sins are forgiven because our God is forgiving. He is our God who does not remember our sins anymore, but He is the God of second chances. Thus, we must always praise Him and thank Him for the amazing gift. Let us always remember to be grateful and to live our lives holy. We are called to be holy and to walk in the path of Christ. Since we are forgiven and our sins are blotted out, we can start new— having the new life and identity that we found in Christ.
---
For more daily reflection, verse and encouragement, you may follow us. You can also like, follow and visit us on:
Facebook: 

https://www.facebook.com/yd153

Twitter: @YD153

Instagram: @youngdisciples2020

Tumblr: youngdisciples

Pinterest: Young Disciples International