Uncategorized
Blessed – Matthew 5:10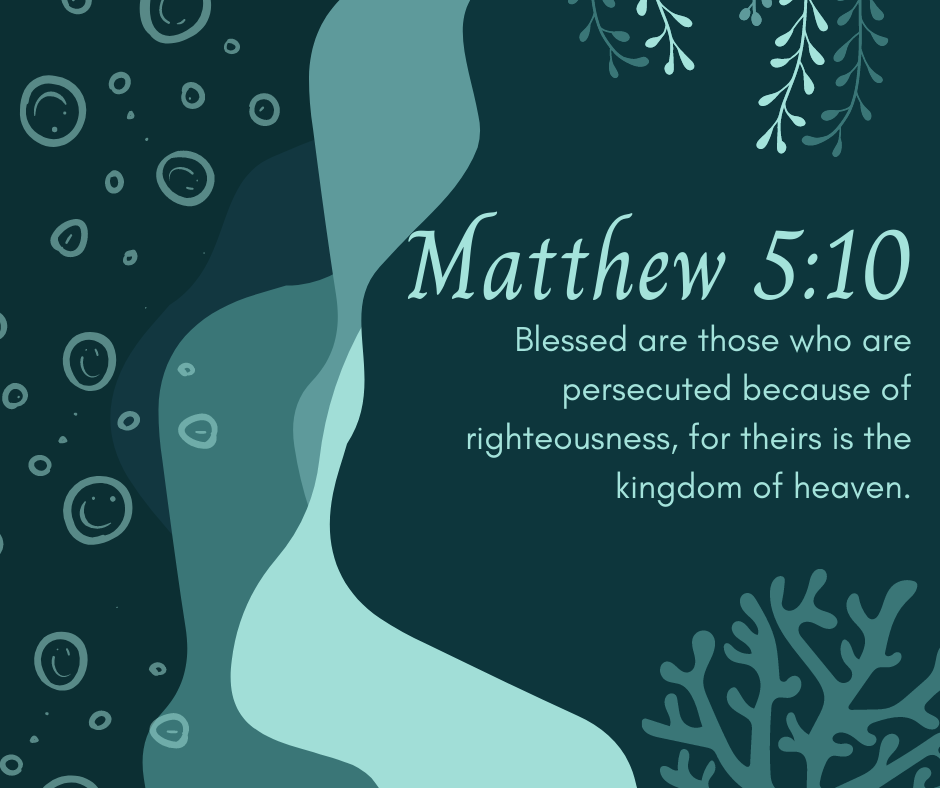 "Blessed are those who are persecuted because of righteousness, for theirs is the kingdom of heaven." – Matthew 5:10
Jesus' list of people who are "blessed," which we know as the Beatitudes, continues to grow. The word used for "blessed" can sometimes mean "happy." However, in this context, mere feeling is not the point. In fact, some people Jesus mentioned may feel deep unhappiness due to their circumstances (Matthew 5:1–9). Despite hard situations, however, they are blessed: they are doing what is right and will experience eternal good in the kingdom of heaven.
Now Jesus says those persecuted for the sake of righteousness are blessed, and part of the kingdom of heaven. His early preaching ministry has focused entirely on this kingdom. Both Christ and John the Baptist have called the Jewish people to repent of sin, to be ready for the kingdom of heaven (Matthew 3:1–2; 4:17). John made it clear that nobody would be able to enter it simply because they were Jewish. Bearing fruit, being used by God for good, being faithful to God in your choices: these have been described as the signs of those who would enter the kingdom Messiah would bring to earth.
The implication here is that those being persecuted have some choice in the matter. In other words, they did not choose to avoid doing what is right, in order to avoid being harassed or harmed. They made a conscious choice to honor God, and to be faithful to Him, despite persecution from those who are unrighteous.
© Copyright 2002-2021 Got Questions Ministries. All rights reserved.
---
For more daily reflection, verse, and encouragement, you may follow us. You can also like, follow and visit us on:

Facebook: 

https://www.facebook.com/yd153

Twitter: @YD153

Instagram: @youngdisciples2020

Tumblr: youngdisciples

Pinterest: Young Disciples International