Daily Bread
Believe in What You Ask – James 1:6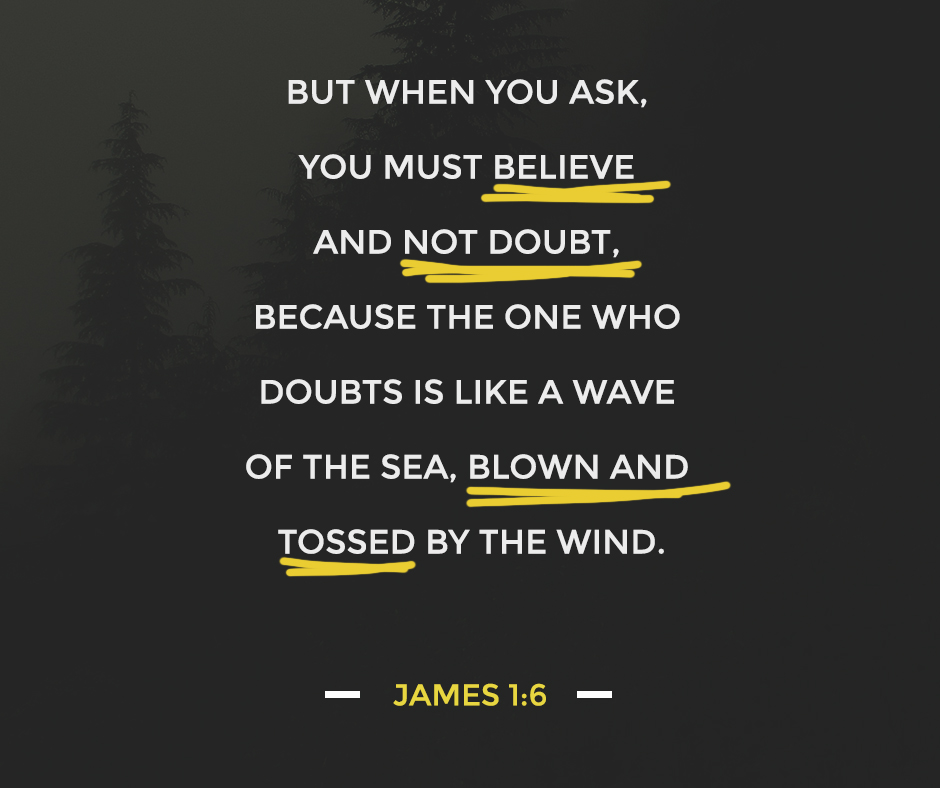 "But when you ask, you must believe and not doubt, because the one who doubts is like a wave of the sea, blown and tossed by the wind." – James 1:6
One amazing thing about us humans is the ability of us to identify that God is not a genie where we only just talk to Him when we need something. We can easily understand that we really need Him but the sad part of it is that we only go to God as a last resort. It is our instinct to solve everything on our own that whatever will happen, we only choose ourselves first. Maybe it's pride or maybe it is just simply our nature but either way, we have to realize that God is not our last option but our first option at all times.
Now, our verse today reminds us the reason why we must always trust God and make Him as our first option. As God promised to give wisdom to everyone who asked and believed in Him, we are also reminded that whatever we will ask in His name, that He will really fulfill it. Thus, we must realize that indeed God may seem so far away from us but He is the God who fulfills and answers prayers.
Thus, as we reflect on our verse today, we will be brought to a realization and to reminiscing those times that our trust faltered. Those times when we doubted that God answers prayers and can hear our every request. We have those times and we will have those many times in our lives that we will really doubt. However, this is our chance today again to be reminded with the truth that God is not far away. God is not far and is never deaf to our prayers. James wants us to realize that it is not all about us who are asking but is all about to Whom we are asking it.
We ought not to doubt when we ask. Although this verse does not only particularly point out to the moment that we will ask for wisdom, this also points out to the moments that we will be asking for anything. If we will ask God for guidance, for strength, for peace, for grace, for forgiveness and many more, we should not doubt for anyone who doubts is just the same as the wave of the sea, being blown and tossed by the wind. Therefore, we should be standing on our ground which is God and put our full trust that whatever we will ask Him, He will answer.
After all, He is a promise keeper and that our longing to be saved was also answered through the death and resurrection of Christ. So, we have to understand that even the promise that was vowed many years ago was fulfilled in His right time, this too will be fulfilled in His right time. Thus, we have to always remember that whatever we will ask in His name He is faithful and just to answer it. Also, when we ask for it, we should really not doubt and believe with all our hearts that God will answer it. Let us not become like seas who will be easily blown and tossed by the wind, but let us be a lightpost of the sea— grounded and secured.
---
For more daily reflection, verse and encouragement, you may follow us. You can also like, follow and visit us on: