Devotional
Believe and Accept Jesus Christ – John 3:36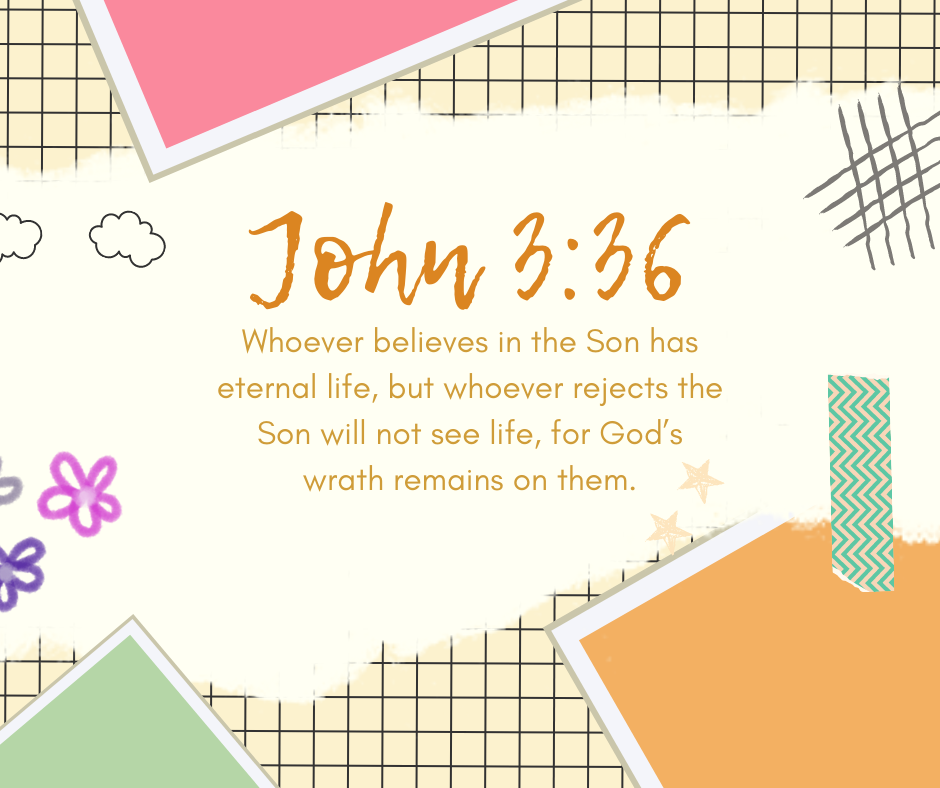 "Whoever believes in the Son has eternal life, but whoever rejects the Son will not see life, for God's wrath remains on them." – John 3:36
This chapter is where the famous verse that almost all Christians should know because it summarizes the whole meaning of the Gospel. Our verse today also came from John  3, which established a deeper thought or study of what John 3:16 means. This Gospel is actually written using very easy words for us to actually get it instantly. If we read the verse today, we will instantly understand that whoever believes in Christ will have eternal life and whoever rejects Him will not have it and will have the wrath of God on them. There's no middle part, there's no other way, but only this. 
However, as humans, as we are, we believe that we are wise and that we are knowledgeable in almost everything that we think we found a way out of. Yet, it is not true, we are utterly unredeemable. We cannot do anything to help ourselves. There's nothing in this world that can help us. We deserve the wrath of God, and we deserve to die. Whatever we discover that we think can redeem us is not true. No matter how much we give out to charity, or no matter how much we give up our riches, we can never do enough good things to save our wretched selves. 
So, we need Christ to save us. The most important of being a Christian is to realize that we need a Savior. We can never appreciate the Word or the salvation of Christ if we don't think that we need a Savior. We have to accept that we need a Savior because we are beyond redeemable. Now, since we need a Savior, we will then understand our verse today that if we believe in Christ, then we will have eternal. Thus, Christ is our Savior and He is the only way, the truth, and the life. Our eternal life comes from Him, and there's no other way. 
Therefore, we have to read our verse over and over again today. We have to remind ourselves that there is no other way. The wrath of God was upon us until Christ took it all and poured it on Him. Now, the only thing we are going to do is to believe that He indeed did all of those for us and accept Him as our Lord and Savior. However, if we reject Him, the wrath of God remains in us and we will have no eternal life. We will die, and we will suffer eternal persecution and misery. So, we must always remember that we must accept Christ, not because we are afraid to die and suffer, but because we recognize that we really need a Savior and there is no other name but Christ– our one and only Savior and Lord.
---
For more daily reflection, verse, and encouragement, you may follow us. You can also like, follow and visit us on:

Facebook: 

https://www.facebook.com/yd153

Twitter: @YD153

Instagram: @youngdisciples2020

Tumblr: youngdisciples

Pinterest: Young Disciples International