Daily Bread
Because of Christ We are His Children – Galatians 3:26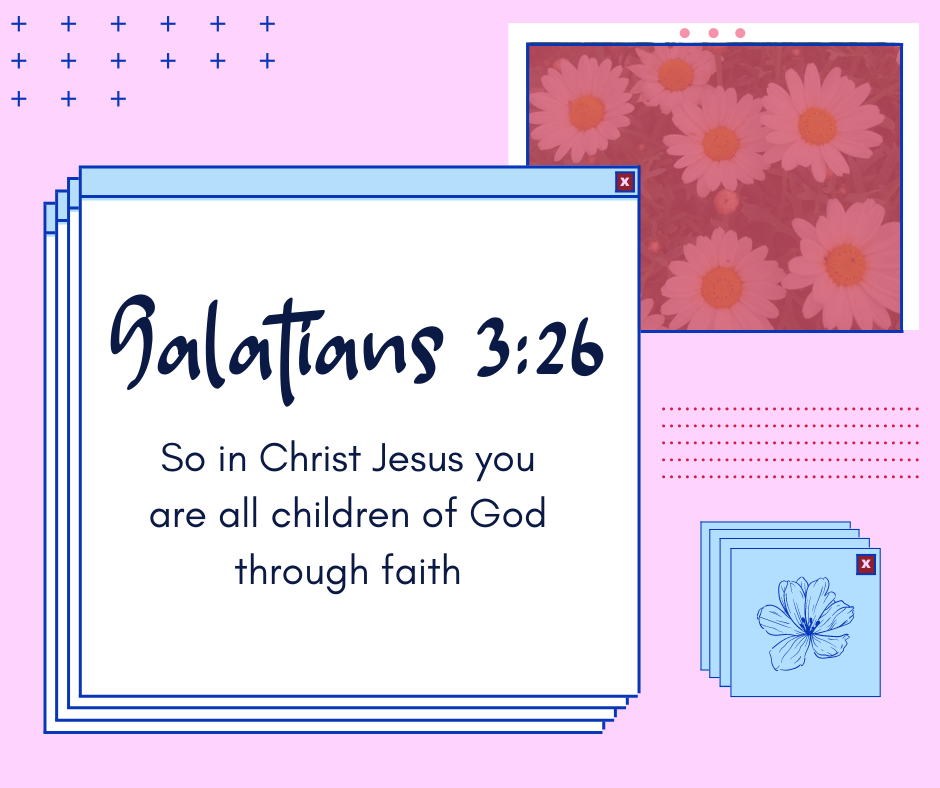 "So in Christ Jesus you are all children of God through faith" – Galatians 3:26
There is a false teaching that all members of the human race are children of God and that all men are universal sons of the Almighty. This is not only dangerous but unscriptural, for only the regenerate are made children of God – only those that are saved by grace through faith in Christ are given the right to become sons of God: "Even to those who believe in His name – who were born not of human parentage but of the Spirit of God," by grace, through faith.
Paul taught the Galatian believers: "For ye are all the children of God by faith in Christ Jesus," but Jesus also told us that those who do not believe in Him are "of your father.. the devil." There are only two camps in this dispensation of grace. Saint or sinner – the former being saved by grace and eternally freed from condemnation – the latter being lost and under God's righteous condemnation. The former made alive in Christ, citizens of heaven and at peace with God, and the latter remaining dead in their sins, prisoners of Satan and at enmity with their Creator.
To those that are born of the Spirit and washed in the blood of Christ, God is a gracious Heavenly Father, but to a Christ-rejecting sinful world, God is a righteous Judge. And when Scripture is twisted so that the love of God is divorced from the justice of God, we are left with a benevolent old man in the sky or an evil despot who dispenses fire and brimstone at His whimsical will. When a distorted gospel is preached and only certain of God's characteristics are accentuated at the expense of the truth – the Church of God is destroyed for lack of knowledge.
When the whole counsel of God is not taught in our churches and a false gospel is the stimulus in doctrinally deficient, liberal seminaries, we feed on unwholesome manna and drink from dirty, dried-up cisterns, leaving our minds controlled by doctrines of demons and the unscriptural pronouncements of false prophets.
It is purely the mercy of God that has pronounced us children of God, through faith in Christ. And it is a miracle of mercy that has rendered us sons of God through believing on His name for salvation. Our privileged position in Christ has nothing to do with our worth or merit but is only and exclusively is founded on God's grace that He extended towards us… in that while we were yet sinners, Christ died for us so that all who believe on His name may be given the right to become sons of God: "Even to those who believe in His name – who were born not of human parentage but of the Spirit of God – by grace, through faith in Him."
© Copyright [2011 – 2021] Knowing-Jesus.com – All Rights Reserved
---
For more daily reflection, verse, and encouragement, you may follow us. You can also like, follow and visit us on:

Facebook: 

https://www.facebook.com/yd153

Twitter: @YD153

Instagram: @youngdisciples2020

Tumblr: youngdisciples

Pinterest: Young Disciples International