Daily Bread
All Glory, Honor, Praises, and Adoration to God – Psalm 18:3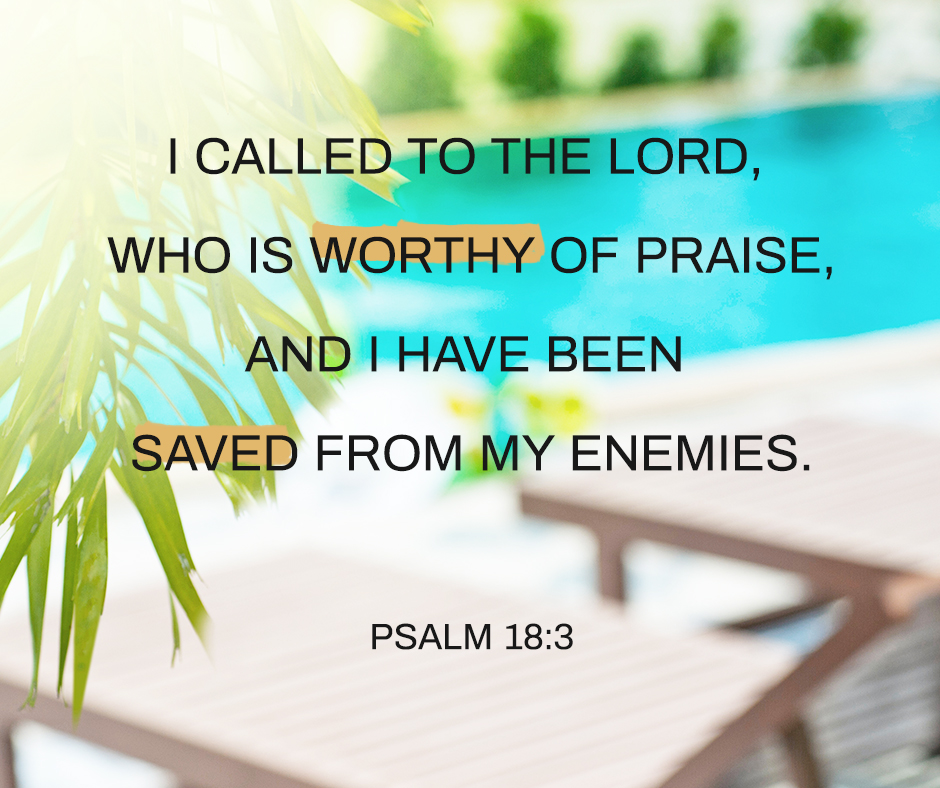 "I called to the Lord, who is worthy of praise, and I have been saved from my enemies." – Psalm 18:3
We have been reflecting many times about how we hate depending on someone and how much we hate it when other people are doing us a favor. Then we equate it into the fact that we will always ask God for help and that we need help from Him. Now, our verse today is nothing different from all of those verses because again, we are reminded by David about his own experience of how good our God is. 
There's indeed a reason why we have to always be reminded that we need God and we should depend on Him. We must know that we are indeed nothing without Him. As David declared, when he called the Lord, he was saved from his enemies. Indeed that whenever we call the Lord, we are all saved. We may not see it literally, but still, we know deep inside us that we have always needed God throughout our entire life. 
The thought of depending on someone might suck, but in this case, we are not just depending on someone else. We depend on the One who made the heavens and the earth, who made our salvation possible, and the One who always restores us and renews our spirit. Our dependence is not placed on something shaky or temporary, but our dependence is placed on the One and Only True God!
Thus, with this, we will then realize that we can indeed all agree with David. Our God is indeed worthy of all our praises. Honor, praise, glory, and the highest adoration only belong to our God who rescued us from everything. After all, God did not just rescue us from our financial problems, or school problems, or love life problems but He rescued us from our biggest enemy which is sin and death. 
Therefore, we must really realize that our God deserves everything. As we call out to His name, we know that we have this confidence that He will rescue us always. He will rescue us to the point of sacrificing His only begotten Son for us people who don't deserve it. However, we also have to understand that to fully praise God, we must make our lives worthy of the calling. We must believe in the One whom He sent, which is Jesus Christ, to be our Savior, Lord, and King. May we always remember that praises, glory, honor, and highest adoration belong to our Lord God alone, and no one else's. Amen.
---
For more daily reflection, verse and encouragement, you may follow us. You can also like, follow and visit us on:
Facebook: 

https://www.facebook.com/yd153

Twitter: @YD153

Instagram: @youngdisciples2020

Tumblr: youngdisciples

Pinterest: Young Disciples International