Daily Bread
Abundantly Suffering and Comforted – 2 Corinthians 1:5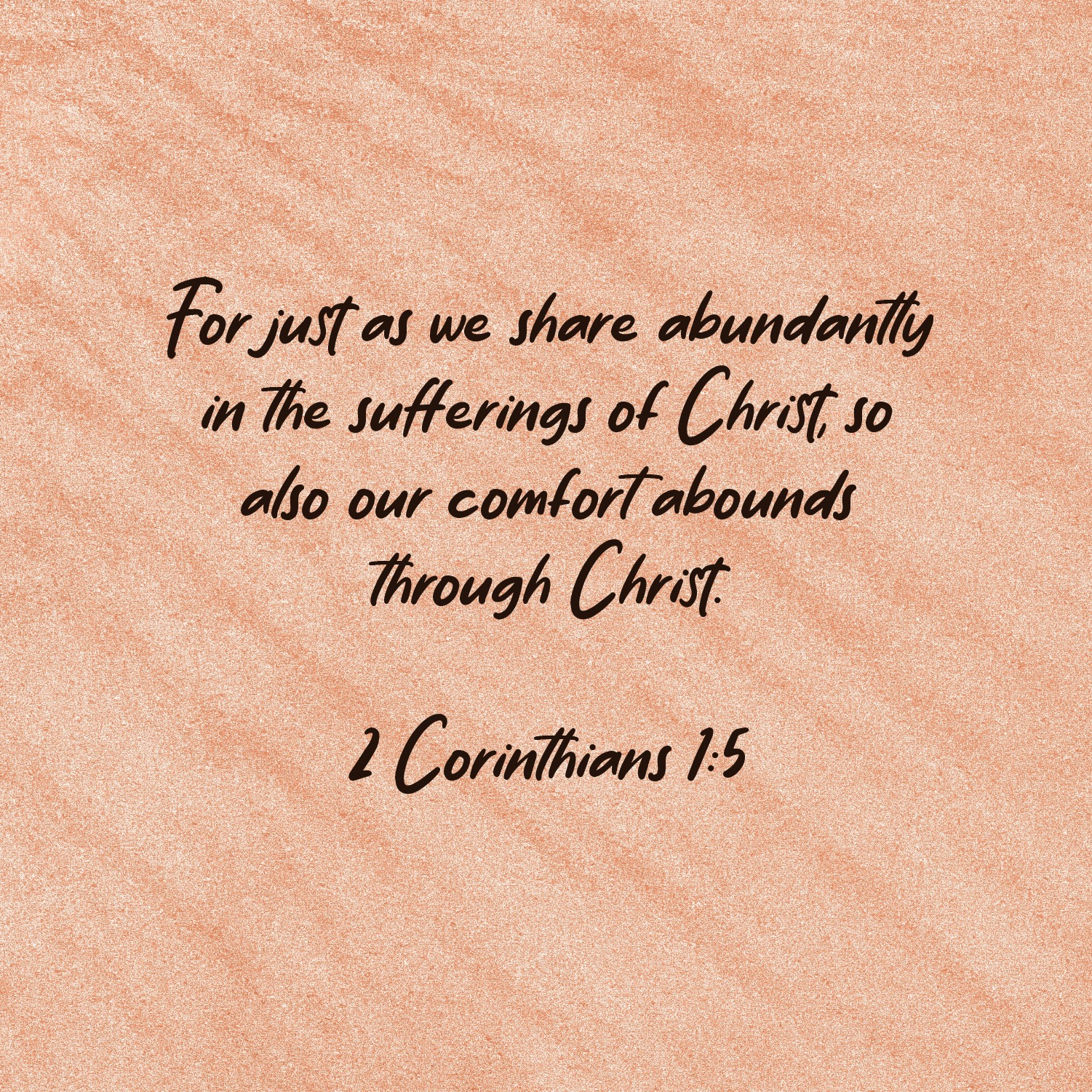 "For just as we share abundantly in the sufferings of Christ, so also our comfort abounds through Christ." – 2 Corinthians 1:5
A lot of interpretation has been made because of this verse. However, there are two that stand out which are very independent ideas, but also connected. Either this verse means that we will suffer in Christ– non-negotiable or that this verse completely means that we have comfort in Him. Either way, what this verse means is that in Christ, we might suffer but we will have comfort. When Paul wrote this verse, he may have realized how sinful he was. He realized that Christ really gave up His life for him. He was a Christian killer and all he did before was to persecute the people of God.
Now, during that time he realized all of these acts and understood how he used his life to make our Savior suffer by inflicting pain to His body that consists of the people who believe in Him. So now, he understands that he is also suffering in Christ. He is suffering because of all his sins, but since Christ has saved Him already, he is now suffering in Christ. However, it is a great comfort and relief for him that as much as he suffered in Christ, he will also be comforted in Christ just as how Christ was comforted during His suffering here by God. 
So, Paul was able to write this verse because of his realization that first, he is a sinful man. Second, he needs Christ more than anything. Third, he always needs Christ's forgiveness and comfort. Thus, as he realized all of this, he understood that he is nothing but like a dog who waits under his master's table for grace. So, with all these realizations, he then understood that he will be suffering in Christ just as Christ suffered, but he will also be comforted and he knows that God is the God of promise so He will fulfill His promises. 
Therefore, as people of Christ may we also have this realization and understand that we are sinful and in need of Christ. We also have to know that we need Christ and that there is a chance that we will suffer because of Him. However, we must understand that this suffering is nothing compared to the joy we will have. Also, we will also suffer with Him and be comforted in Him. So, there's really no need to worry about it because we are assured by God that as we suffer abundantly in Christ, in Him also we will be comforted abundantly.
---
For more daily reflection, verse, and encouragement, you may follow us. You can also like, follow and visit us on:

Facebook: 

https://www.facebook.com/yd153

Twitter: @YD153

Instagram: @youngdisciples2020

Tumblr: youngdisciples

Pinterest: Young Disciples International