Devotional
Abiding, the Key to Victorious Living – JOHN 15:4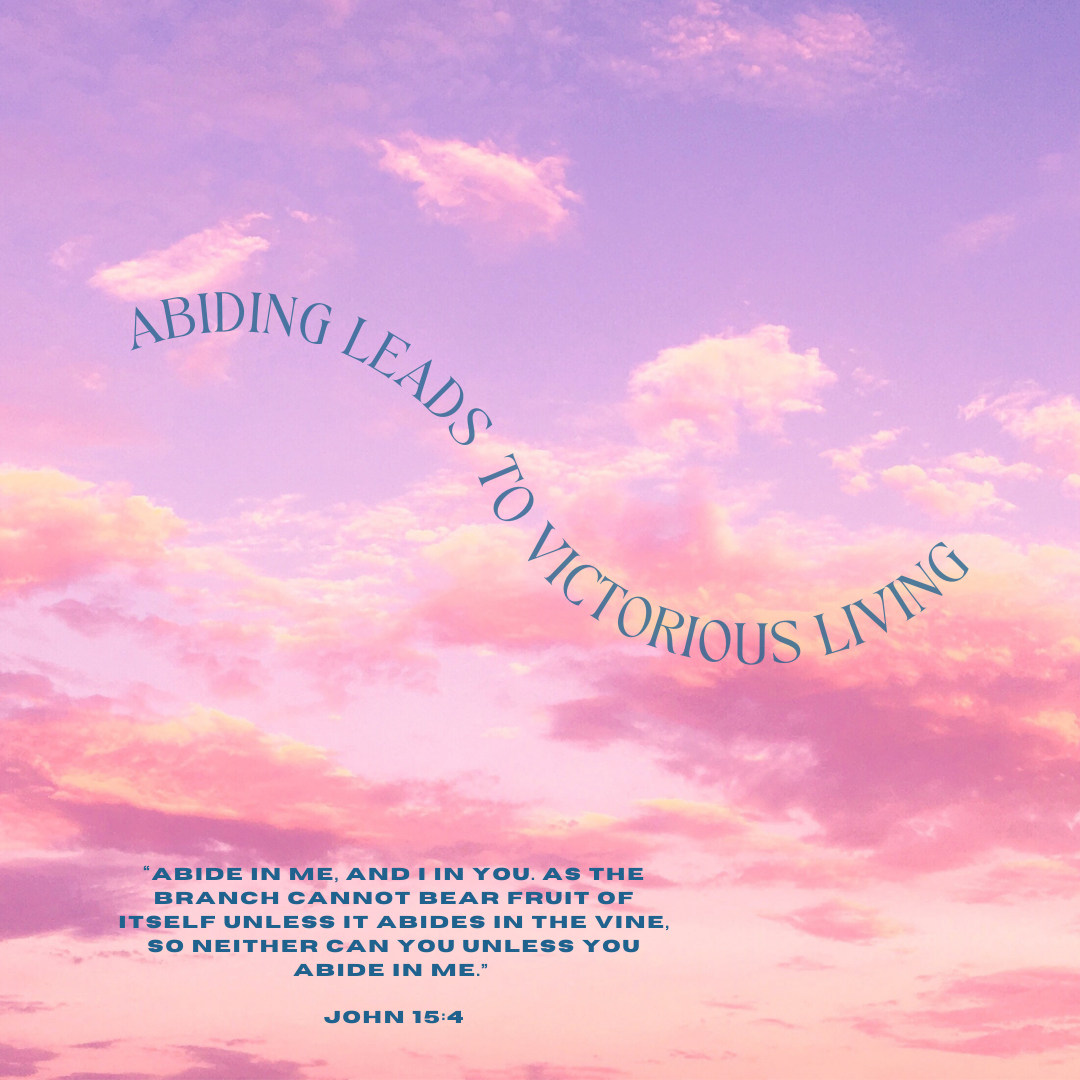 "Abide in Me, and I in you. As the branch cannot bear fruit of itself unless it abides in the vine, so neither can you unless you abide in Me." JOHN 15:4
To live a victorious life is to have faith, and to be in humility of surrender, which all stems from abiding. In today's daily bread, Jesus Christ picture himself as the vine and we who follow him are the branches. In order for us to a fruit bearing branches, we are in need of this vine that give us nutrients, that prunes us and bear a much more life-giving fruit, the fruits of the spirit.
To abide in Christ, is to remain in him, to remain in him is to devote ourselves in constant communion with the Lord, in finding solace and pleasure in his word, as it slowly sits in our heats and in our minds, that help us face the battles of the day-to-day life in this world. In abiding, the Lord continues to prune us, the Lord continues to reveal the truth in us, the Lord continues to open our eyes, a process we call sanctification, a journey of Christlikeness.
Truly, in abiding, we learn to remain in faith, grow in a deeper degree of faith, and to be humble enough in surrendering to God our sins, our idols and our life in general. Hence, the key to victorious living, is to abide, and Jesus Christ, with arms wide open, invites us to Him, to depend on Him as our vines.