Daily Bread
A New Year with God – Deuteronomy 5:29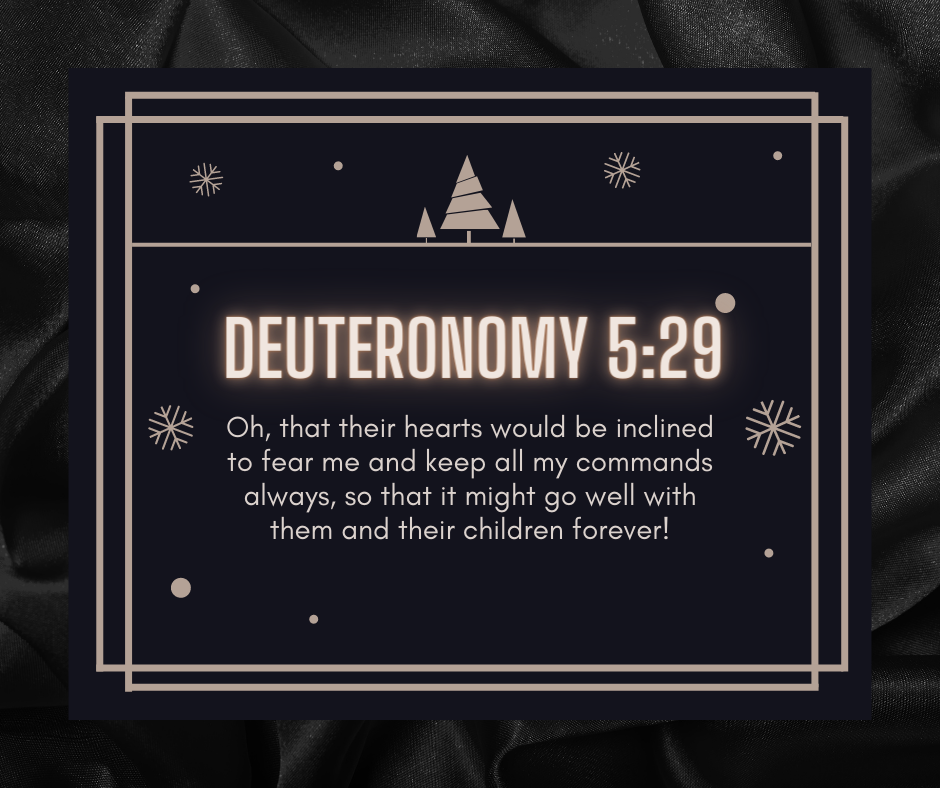 "Oh, that their hearts would be inclined to fear me and keep all my commands always, so that it might go well with them and their children forever!" – Deuteronomy 5:29
As we enter now another chapter of our years in this cruel world, our verse today is a reminder for us about the story of the Israelite people during the time of Moses. As Christians, we know about how hard-headed they are. We know that even how much God showed them that He is the one true God and that He is the one who saved them from the land of slavery, they still chose to rebel against God and betrayed Him. So, as we enter the new year, we have to learn from this lesson.
Our verse today is God reminding us that may our hearts be inclined to fear Him and keep His commands always so that everything will go well with us and our children forever. Now, this is not a command or this is not God forcing us to fear Him so that He will feel good. We have to understand that God is good by existence. He does not need us to worship Him, but He wants us to worship Him and fear Him for our own good. If we fear Him, we will then learn to keep His commandments and as we keep His commands, it will help us steer into the path He chose for us– the path of righteousness. 
Therefore, we should not just take this for granted. This verse is both a reminder and a promise. If we follow and fear God, everything will go well for us and for our children. After all, as Paul wrote in his letter, everything will do well for those people who love God. So, God indeed remains the same. Even during the time of Moses, He still promised His people that if we follow Him and fear Him, all good things will come because it will point us to Him, and it will point us to our Savior who is Christ our Lord. 
Thus, let us enter this year with a humble heart, accepting Christ, surrendering our lives to Him, and faithfully following His commands. May we offer our lives to Him for this is our spiritual act of worship, and we are now the living sacrifices. Let us reflect the righteousness of Christ into one another and let the people know Christ through our lives.
---
For more daily reflection, verse, and encouragement, you may follow us. You can also like, follow and visit us on:

Facebook: 

https://www.facebook.com/yd153

Twitter: @YD153

Instagram: @youngdisciples2020

Tumblr: youngdisciples

Pinterest: Young Disciples International