Daily Bread
A Healed Heart, Speaks Life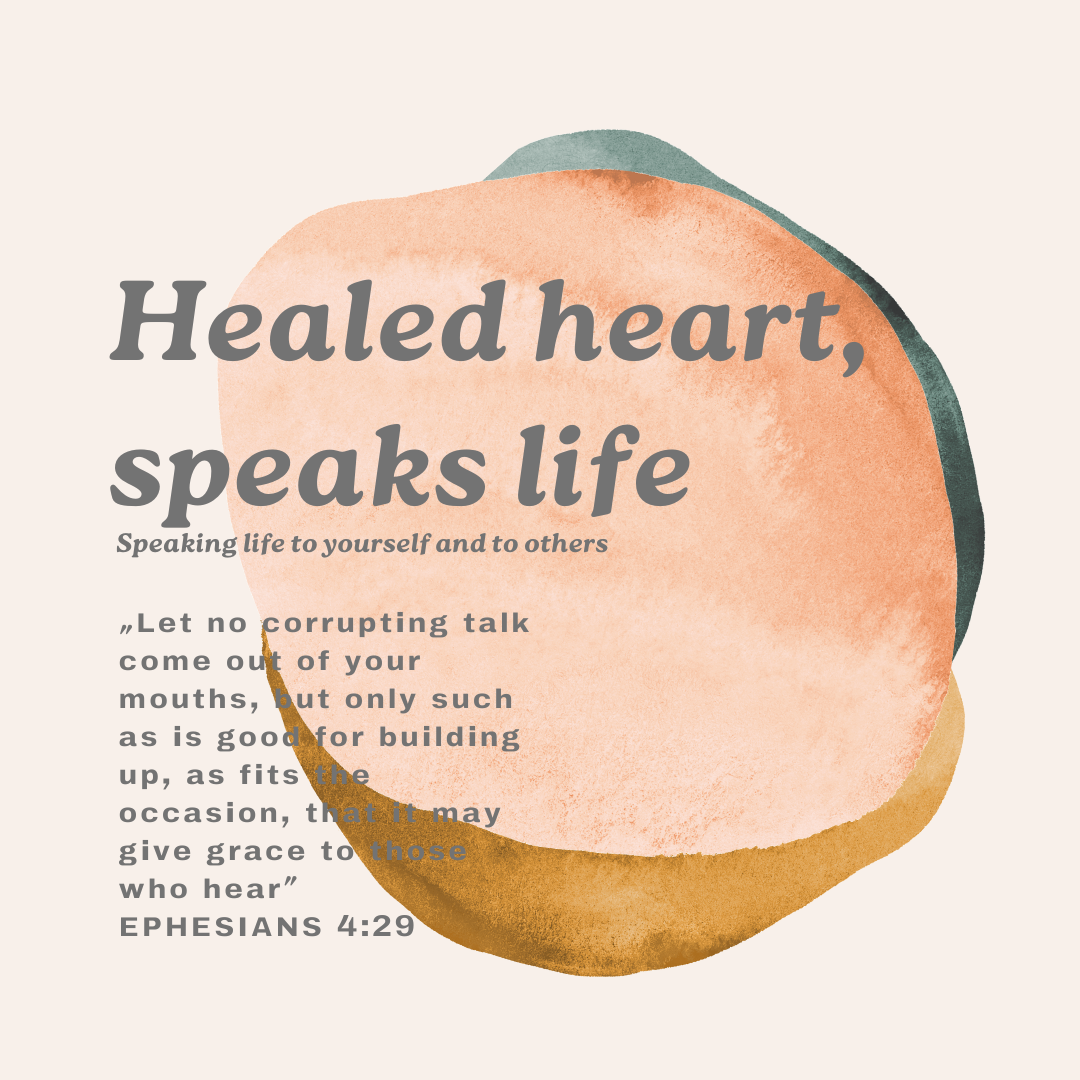 "Let no corrupting talk come out of your mouths, but only such as is good for building up, as fits the occasion, that it may give grace to those who hear" EPHESIANS 4:29
Heart check. It is important for us to dig in deeper into what we feel, for from which comes out words we say to ourselves and to others. In everything we say, directly or indirectly, for us or for others stems from an emotion that needs to be addressed.
Out of the heart may jealousy, insecurities, unforgiving and unconfessed sins may have been planted that bear a bitter fruit which we pass on to others. Our hopes is to be freed from this negative emotion that can be very dangerous to our own growth and to our relationship with others.
We all feel this way at some point, and the good news is there is antidote for this. Our gracious God is ready to hear us all out with what we feel, let us confess to Him the very things going on inside of us, and let us ask for love to fill and heal the bitterness within us. God desires for us to be a vessel of His kindness and love, but first, let us be healed by His very own kindness and love, that we may be bear a good fruit that brings life to others. Let this verse be our prayer, "Search me, O God, and know my heart; test me and know my anxious thoughts. See if there is any offensive way in me, and lead me in the way everlasting." Psalm 139:23-24
Today, let us approach the throne of God's grace and lay every bitterness we have to Him. Be filled, be healed.