Daily Bread
A Christian's DNA: Hoping, Enduring, Praying and Helping – ROMANS 12:12-13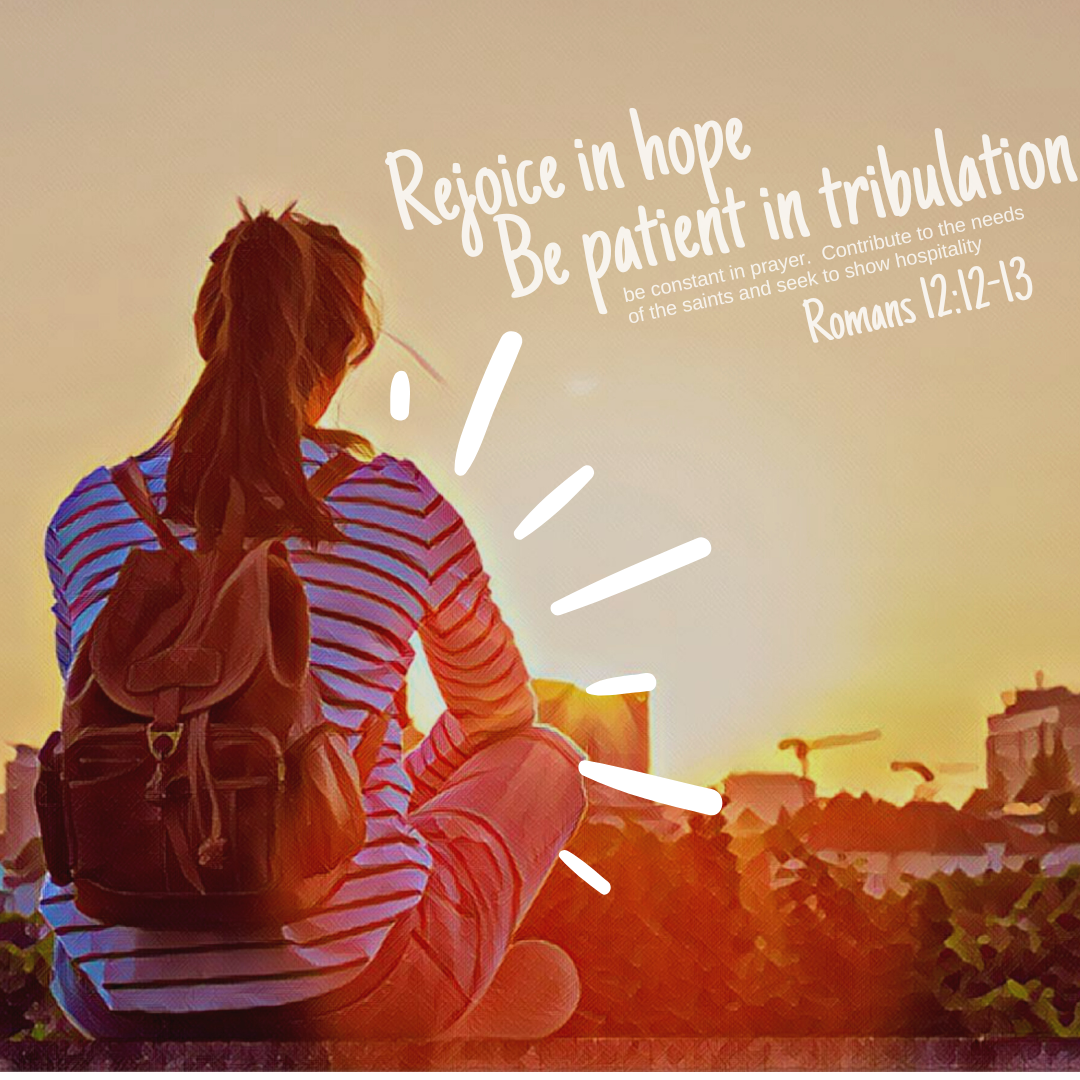 Rejoice in hope, be patient in tribulation, be constant in prayer.  Contribute to the needs of the saints and seek to show hospitality. Romans 12:12-13
Continuing our daily devotion in the marks of a true Christian, today we are reminded to remain steadfast in the midst of troubles around us. The Lord Jesus Christ, in one of his parting words, reminded us that in this world, we will have tribulations, as the system we live right now is a result of a fallen world because of sin, but he encouraged us to take heart, for as we commune with him, he will give us the supernatural strength to overcome and to endure.
As we face battles everyday, we face it by kneeling down in prayer, a ceaseless constant prayer, even when some of our prayers become wordless, as the spirit prays for us. In prayer, we find ourselves surrendering to the sovereignty of God and experience his peace and comfort that will rule over us to help us press on.
And what other ways are we to express God's love? Show kindness to others, contribute to the needs of others. Through this, we become God's expression of his to love, and through our hospitality, the Lord is magnified. We hope to not only preach the goodness of God in words, but also in deed, as witnesses of God's love and let our kindness lead others to seek the Lord.
So hope, in the midst of trials. Remain steadfast, face life with constant prayer. Desire to be kind, let the goodness of God be seen in our day-to-day life.