Daily Bread
The Final Enemy – 1 Corinthians 15:25-26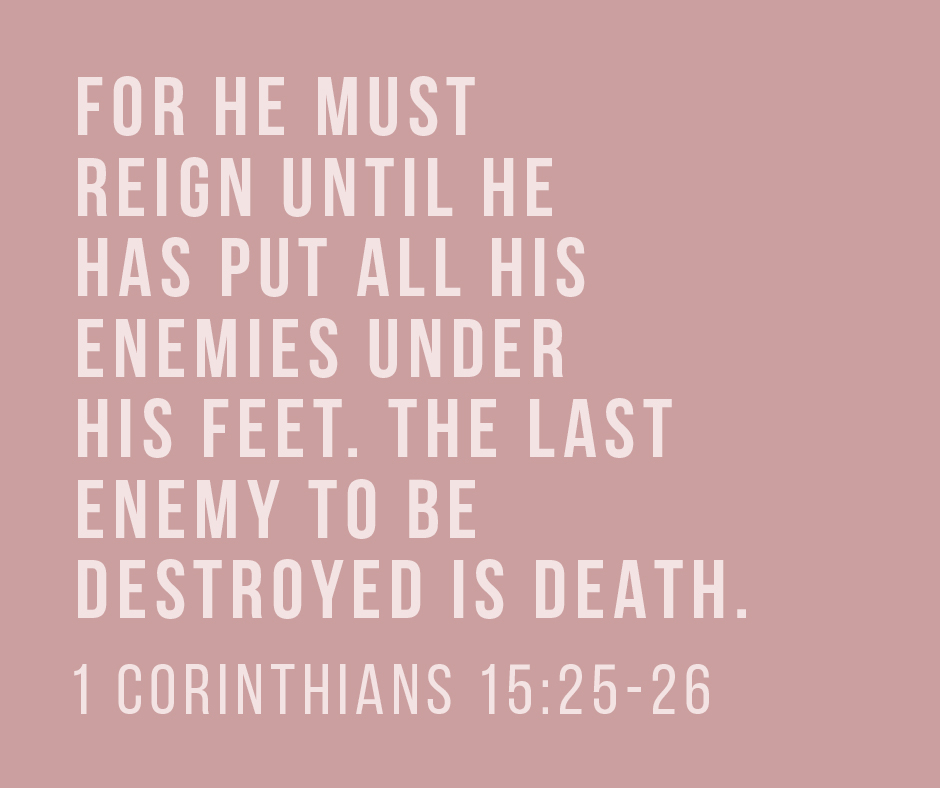 "For he must reign until he has put all his enemies under his feet. The last enemy to be destroyed is death." – 1 Corinthians 15:25-26
Great is the mercy of our God and His faithfulness goes on to generations. We know that His love and His grace was the reason why we have our salvation now. Our greatest enemy is death and we cannot run from it. We are deserving of the wrath of God and we deserve eternal condemnation. There's even no point to ask God why He allows pain and hardship because without even asking, we deserve it. It's not that God allowed it, but it's the consequences on how sinful we are.
Now, this is also the same as death. We can never question God why He allowed death to overtake us because primarily, we deserve this. We deserve to die and suffer because of all the sins we did but since again, God is gracious and His mercy lasts for generations, He chose to save us. So, death could never hold us down.
Our verse today reminds us of how powerful our God is and what He did for us all. Paul wants us to remember that God will reign until all His enemy will be put under His feet, means that death is the only enemy that will be defeated. However, Jesus has already done that and now, we look forward to His second coming to be with Him. Since Jesus Christ has died for us all, death also died with Him. We will no longer receive condemnation but we will receive grace and salvation.
Death has already been defeated and all authority is in Jesus Christ for which He has given us also. He has given us authority to trample snakes and scorpions by which that includes defeating death in Christ Jesus. Indeed that death is the final enemy, but that enemy was defeated years ago already through the death and resurrection of Christ.
Therefore, may we always remember that the last enemy which is death has already been defeated and because of that, we are saved and we no longer fear death. Physical death is only a doorway to God's amazing glory and it only a passway to be with God because we are now saved. We will not face condemnation for we are saved by grace through faith in Jesus Christ. Let us always hold on to this truth and let God minister to us and make us understand that only through Him death is defeated and only through Him, we are victorious over death.
---
For more daily reflection, verse and encouragement, you may follow us. You can also like, follow and visit us on: